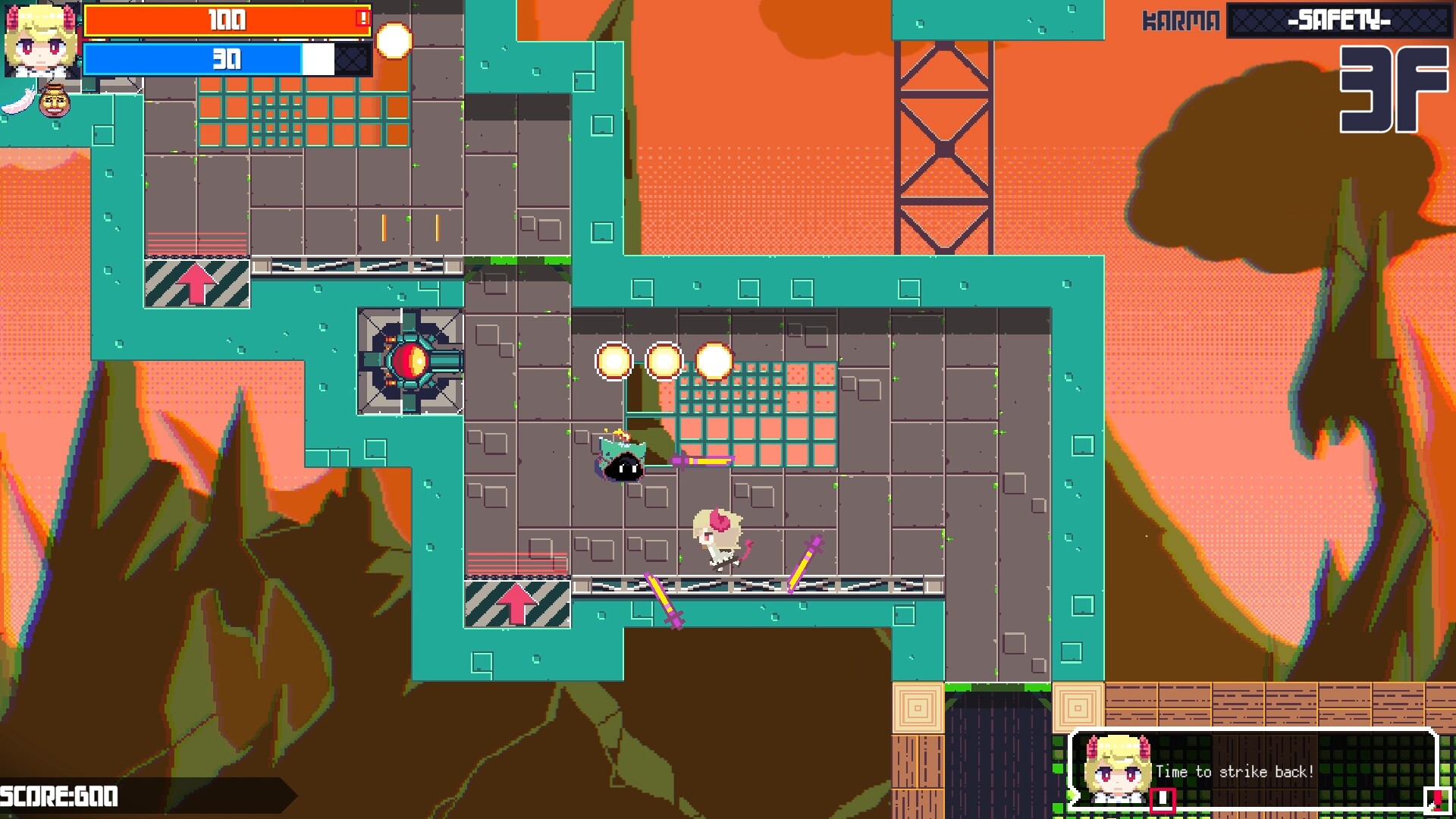 To secure your immortal legacy, fight your way through the ever-changing tower!
The tower transforms every 24 hours, trapping you in its grip.
Your epic battle is remembered by all who encounter you as an epitaph. You can overcome many poor, fallen people and reach the top.
Explore the Tower's top to discover the mysteries it holds!
A dungeon auto-generated that is updated daily
The 2D action video game takes place in Tokoyo, the Tower of Perpetuity. This tower is a continuously changing and devilishly misleading auto-generated dungeon crawling structure with brutal traps and fiendish monsters. Every 24 hours, the Tower of Perpetuity will be automatically renewed by the game server in real-world time. This allows players from all over the globe to compete for the same dungeon every day and only for that day. You will encounter different traps each day and must battle the dungeon. There are many branches in the dungeon, each offering different options and randomization.
Social elements with light social aspects
You can race to the top against other players around the world to be the first to reach the summit. The rankings for Steam and Nintendo Switch are identical, so you can be the undisputed king of the day if you secure the top spot.
The game features social networking. A gravestone is placed at the end of a player's life. It will appear in others' games with their "relics", and their "last words." You can use the special abilities of each character to compete against other players and defeat the many bodies of less fortunate opponents. Then, fight your way through an impregnable maze.
Customization and playable characters
There are 5 playable characters. You can also control official custom characters. Your character's skin can be customized and edited at your leisure. You can play the part of your favourite character to dominate Tokoyo, The Tower of Perpetuity!
Reviewed by:
creambee sunshine gal